How Many Times Surrender is a durational participatory performance wherein a designated area is filled with white flags as a continual and shared gesture of surrender.
The first iteration of this work was commissioned by C3 Initiative, Portland, OR, for their project Camp Colton, Sept - Oct 2016 and was made in devotion to Black Lives Matter.
Below: 2 hour time lapse video in 3:00, photographs documenting the event, real time video documentation 1:4 speed.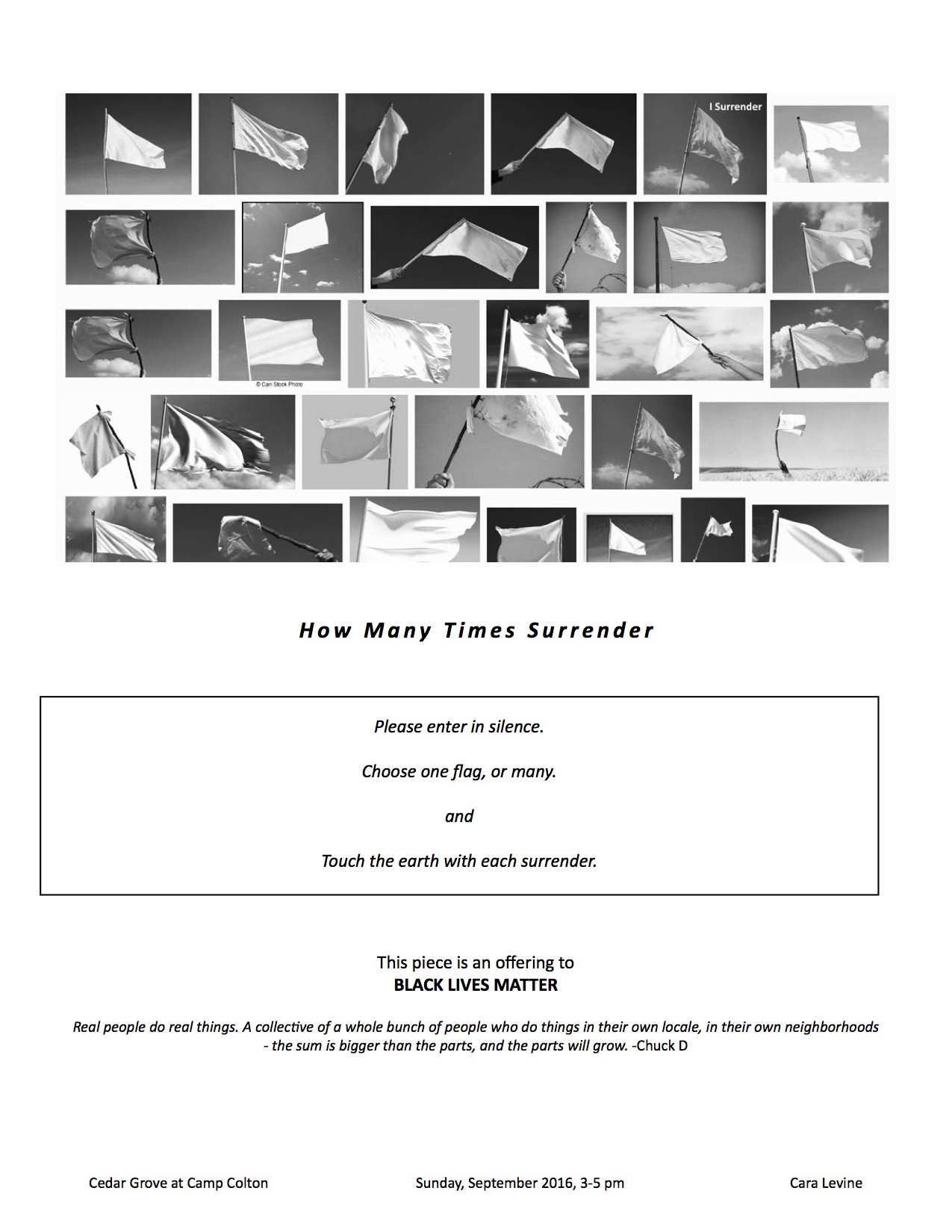 The second iteration of this work was completed as a part of the GroundShift Summit in the Catskills of NY in May 2018.
GroundShift is a transformative weekend of civic empowerment, creative experience, and community building. - groundshift.us